Topographic Surveys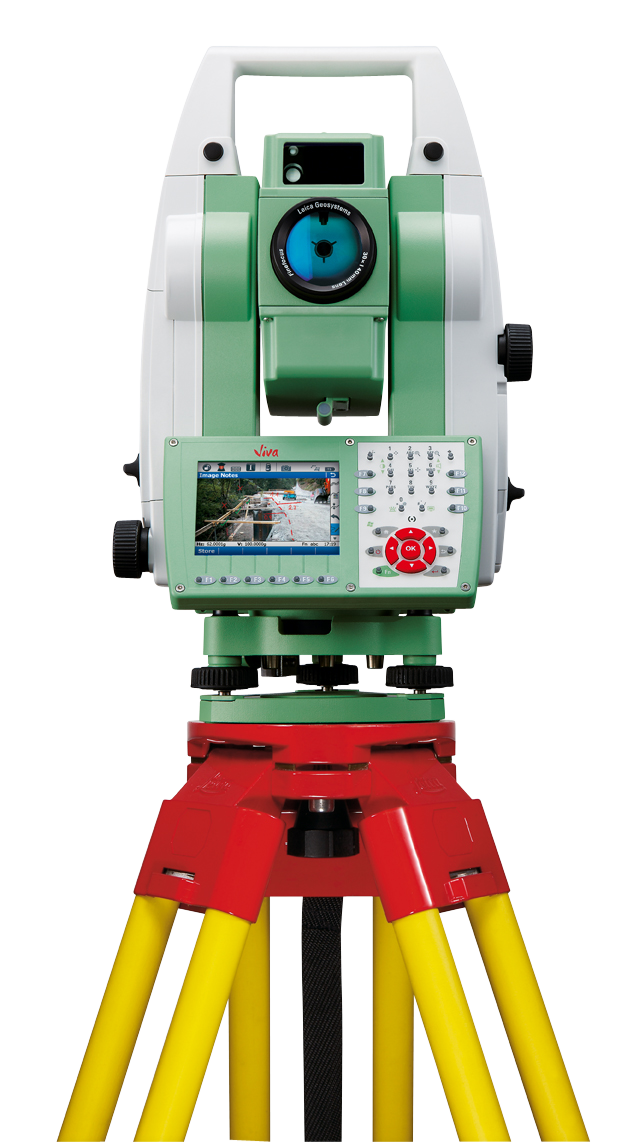 An accurate land survey is an essential element for any project and can significantly reduce the possibility of costly mistakes or unforeseen problems.
Using our highly experienced surveyors we offer you complete confidence that the survey plans are delivered on time, on budget and to the very highest standard.
Using the very latest state-of-the-art surveying technology and techniques enables us to collect, process and present the topographic survey information efficiently and accurately.
The level of detail required by clients is always different depending on their proposed use for our data, but Beacon Land Surveys has a policy of treating every site survey with an attitude of 'more information is better than less', so that the client can ultimately choose areas which they may require at more detailed scales.
All our detail and topographic surveys are located relative to the Ordnance Survey grid and Level Datums,
and are fixed to the Ordnance Datums by Leica Smartnet GPS methods.
Floorplan Surveys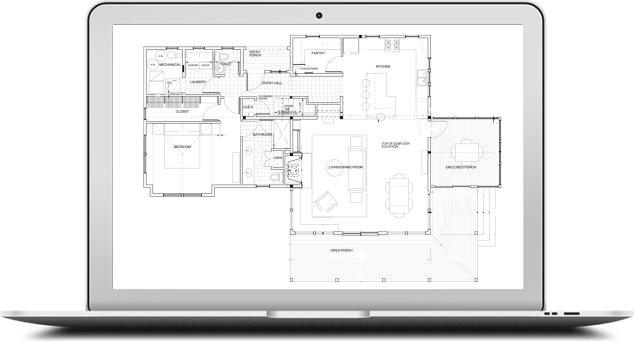 Beacon Land Surveys are experienced in producing highly detailed and dimensionally accurate CAD floorplans for a wide range of clients including architects and interior designers.
Our surveyors use the very latest tools and methods for capturing detailed building features in an efficient and accurate way.
The specification required by our clients is tailored to their individual needs, so that the information they receive from us is exactly what has been ordered.
Our fully measured floor plans are carried out in accordance with specification and accuracies set out in the Royal Institution of Chartered Surveyors (RICS) Specification for Surveys of Land and Buildings.
Elevation Surveys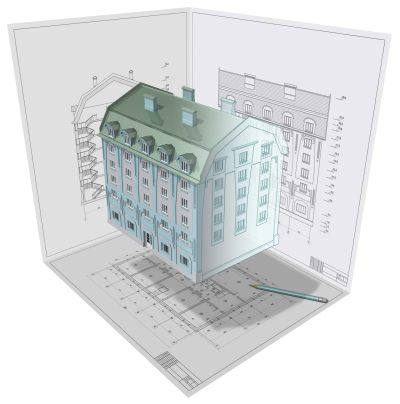 Beacon Land Surveys utilise laser measuring equipment to produce highly accurate façade / elevation surveys for a variety of clients including architects, building companies, and private individuals.
Our experienced staff decide on the most suitable methodology to tailor the survey to our clients individual needs, so that the information they receive from us is exactly what has been ordered.
Elevation surveys are non-invasive and consequently can often be undertaken without direct physical access to potentially hazardous sites, reducing on-site risks.
Deliverables can be produced in a large range of formats.
Volumetric Analysis
Beacon Land Surveys are highly experienced in undertaking volumetric surveys for a wide range of clients including quarry operators and construction companies.
We use the LSS 3d modelling software from McCarthy Taylor systems, which allows 3d computer modelling of multiple surfaces, for volumetric or strata modelling and analysis.
Volumetric calculations require high quality survey information in order to give an accurate quantity of material in any given space. The use of the very latest survey instruments and techniques allows us to meet any criteria or safety factor involved.
Volumetric analysis is provided in an accurate and reliable format, with annotated plans showing clearly details such as relative levels, cut and fill quantities, isopachyte analyses, and volumes of designed voids and mounds.

Quarry Stock Surveys
Beacon Land Surveys are highly experienced in undertaking full on-site surveys of sand and gravel and other aggregate stockpiles for quarry owners and operators.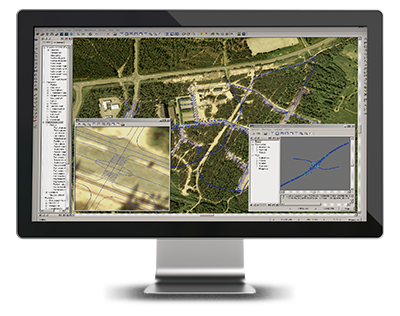 We can provide the client with a detailed 3D model of the stockpiles, and also a tabulated list of both Volumes and Tonnages of the materials measured.
Our surveys are highly accurate and cost effective, providing quarry managers with all the information they need for either annual quarterly or monthly auditing purposes.
Our clients include landfill and quarry operators, earthworks contractors, planning and environmental consultancies and specialist contractors.